Ross Egleton – Chairman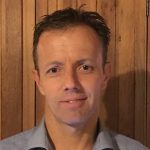 I joined the board as a way to contribute my time to the local district. I have a business degree and have been a director of my family farming company for 15 years. I like strategically planning and delivering positive social impact.
My career has seen me spend the last twenty years in roles assisting the community including international development in the Asia Pacific region, youth, disability, health, education, housing, foster care and environmental sustainability and renewable energy. My current role is in family violence prevention and support.
My children attend the local primary school and I play football for the Maldon Netball Football Club.  I am currently renovating and landscaping our mud brick home.
Kerryn Healy – Treasurer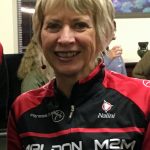 I joined the Board as a director in June 2015. I have enjoyed a 40-year career as an administrator in the Victorian public health system, working away from the district for 15 years (returning home to Maldon on weekends during this time). When I returned to live full time in Maldon I was looking for a way to 'put back' into the community that I have lived in all my life. The opportunity to be part of the Maldon & District Community Bank® Branch (MDCB) provided an ideal way to do this.
I was attracted by the role the MDCB plays investing in our community and, in particular, the focus on youth which is extremely important to me personally as my children have decided to return to Maldon as the place to bring up their children.
In my downtime, I am pretty much a "sports nut'. I try to play golf when I can, am a Carlton Football Club tragic, attend fitness classes weekdays, swim the Lorne Pier to Pub, run a bit and most recently was part of the Maldon Murray to Moyne cycling team that raised much needed funds for the Maldon Hospital.
Karly Smith – Director & Executive Officer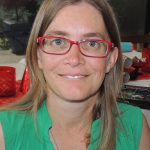 I've been a part of the Maldon & District Financial Services Ltd (MDFSL) board since 2007. I joined because I loved what the bank was doing around the district and wanted to be a part of it.
I have done a fair bit of volunteering locally, in various roles at the Maldon Pre-School, Newstead Preschool, Castlemaine Girl Guides, Newstead Primary School, the Sandy Creek Landcare Group and the Newstead Swimming Pool. I am a big believer in doing your bit for the community.
I love reading, keeping fit, camping and bushwalking.  My three children (two in high school and one in primary school) keep me very busy.
My background is in social geography. I started out as a consultant at KPMG before joining the Monash University's School of Rural Health as a researcher. I am now happily in the role of Executive Officer at the Maldon and District Community Bank® Branch. I love the short commute to work and being involved in community life.
Katie Finlay – Director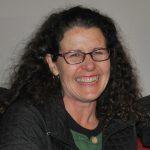 I love the community banking model and so when I was looking for a professional board to join in 2015, Maldon and District Community Bank® Branch (MDCB) board seemed the obvious choice. It's a great opportunity for me to learn new skills at the same time working for an organisation that really puts community first. Plus, it's a great bunch of people and lots of fun!
I grew up in Harcourt and still live there with my husband Hugh, and together we run two businesses – an organic orchard called Mt Alexander Fruit Gardens, and an online training business called Grow Great Fruit. Because of my small business background I bring marketing experience to my board role, and am really enjoying helping to spread the community banking message to our community through the bank's Facebook page, website and newsletter.
Apart from the bank, I'm involved in lots of community "foodie" activities, like helping out the Growing Abundance Project and being on the board of Melbourne Farmers Markets. I also sing with the wonderful Chat Warblers choir.
Kirsty Mackay – Director
Our newest director is Newstead resident Kirsty Mackay, joining the board in February 2018.
She comes to the board with a passion for community, small business and government experience.  She is an active volunteer at the Newstead Swimming Pool and Newstead Primary School.